Andrew Mentis (Pty) Ltd was first formed in 1950 as a precision engineering works and subsequently went into the development and manufacture of steel grating.  In 1959 Gripweld grating was produced in South Africa by Andrew Mentis, followed by the unique Rectagrid grating in 1967.  Through continual research and development, Andrew Mentis (Pty) Ltd has become a leading manufacturer of grating.
The company has been successful in gaining a share in overseas markets and locally has supplied vast quantities of quality products to all of the major industries including power generation, mining, petrochemical, motor, construction, food, paper and steel. The company offers expanded metal, Mentrail (guard rails for roads), industrial handrail systems, steel floor tiles and, in addition to grating, Mendrill (automatic drilling and boring machines).  These products can all be obtained from the company's global branches.
In 2019, Mentis Additive Manufacturing (Pty) Ltd t/a Mentis 3D was established as a subsidiary of the Mentis Group. It was created with a clear goal: to become the biggest additive manufacturing service provider in Africa with its unique manufacturing-as-a-service platform.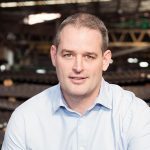 Andrew Mentis
Mentis Group CEO
B.Sc. Accounting & Finance
Andrew has extensive experience working as an executive, director and CEO, which also included various roles within the Mentis Group. He also has more than a decade's experience in the heavy manufacturing space and is currently defining Industry 4.0 group strategies as well as taking the lead on the implementation of these projects in Africa, and internationally.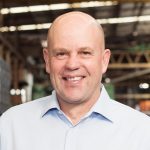 Christo Els
MD - Mentis 3D
Mentis Group - Chief People Officer
B.Com.(Hons). Industrial Psychology
Christo has an extensive career as an executive and director that included roles at various bluechip companies such as Barloworld, EVA group and Bombardier. He is passionate about being able to make the connections between people and business objectives, so often missed, but crucial for the survival and ultimate success of any business.